5th Wicket gone in 49th over against INDIA catch by Raina
48th over:
Afridi out. Goes for a big shot on the leg side off Irfan Pathan but finds Virat Kohli at deep midwicket. Pakistan 316 for four.
Younis Khan c Raina b Kumar 52 (34)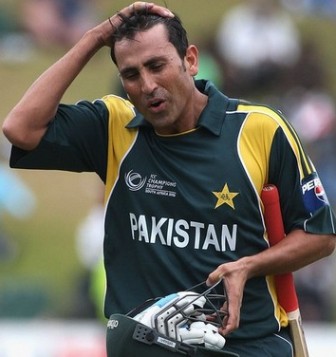 49th over:
Younis Khan reaches fifty. His 47th ODI fifty. On the very next fall, the fifty ball, he is removed, courtesy a brilliant catch by Suresh Raina at cover. He times the jump perfectly and catches above his head with his right hand. Pakistan 324 for five.