The sophomore point guard had 15 points and six assists in Thursday's 75-51 rout of Minnesota to earn most outstanding player honors, energizing the Cardinal just as the coaches had hoped when they took him out of the starting lineup in mid-February.
The victory brought Stanford's season full circle. Back in November, the Cardinal let a late lead slip away in the final of the NIT Season Tip-Off at Madison Square Garden against a Syracuse team that would earn a No. 1 seed in the NCAA tournament.
"We were here before in the preseason and we fell short," Dawkins said. "And so we talked about this experience as how much have we grown: You know, to show we have grown, we'd have to win this tournament.
"And our kids, I think they rallied around that."
The Golden Gophers aren't exactly the Orange, but when Stanford took the lead this time, the Cardinal never looked back.
Stanford forced two turnovers to open the second half to take a 10-point lead and stayed up by double figures the rest of the way. The Golden Gophers turned it over 22 times.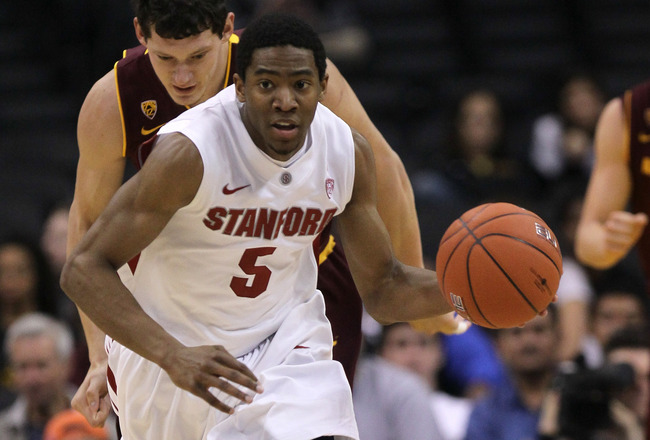 In front of a sparse crowd at the Garden, the atmosphere on the court had some sizzle. Minnesota's
Elliott Eliason
and Stanford's
Dwight Powell
had to be separated after getting tangled up on a held ball late in the first half, and the two exchanged words again in the second. Powell was later called for a contact technical foul when the Gophers'
Rodney Williams
hit the floor face first after being whistled for fouling the Cardinal forward.
Williams stayed on the court for several minutes before walking off under his own power and returned to the game soon thereafter.
It was the fourth foul on Williams, who at that juncture had scored 12 of Minnesota's 30 points. Williams finished with 12 to lead the Gophers.